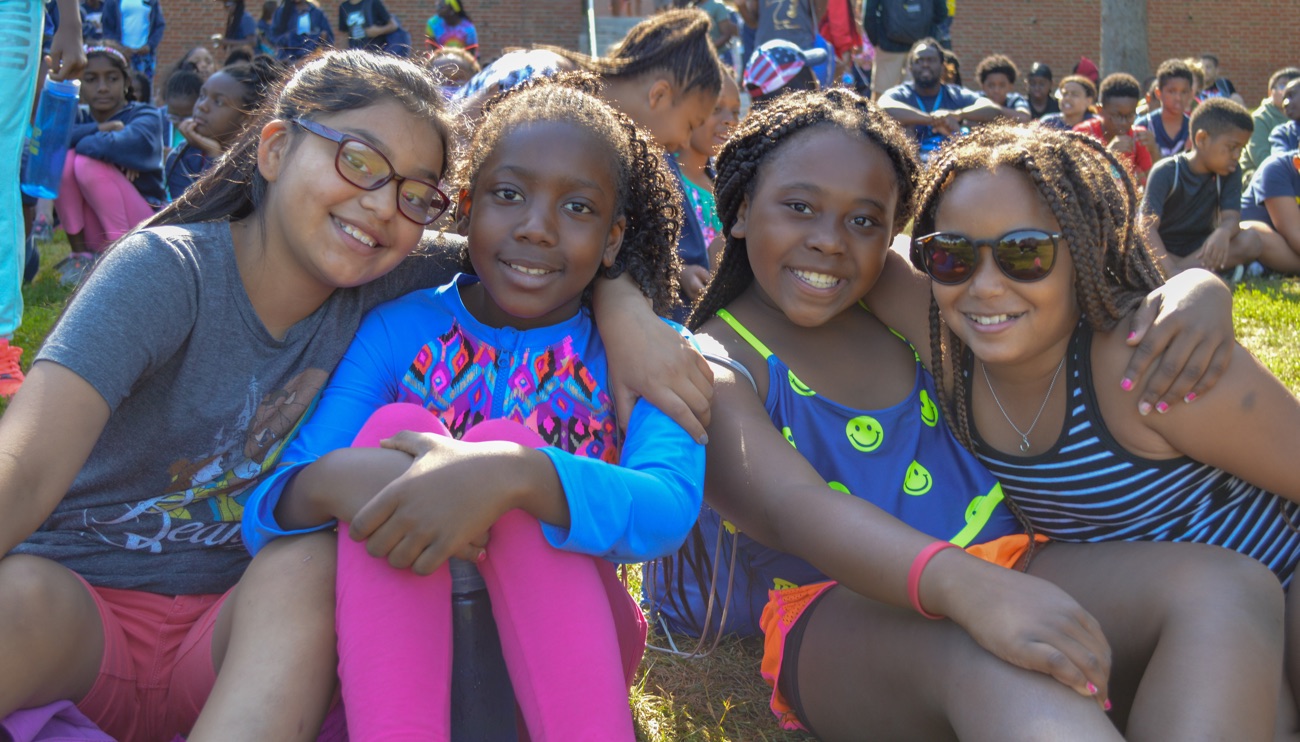 About Us
Enriching summer experiences can profoundly influence young adults' development across many domains. Change Summer recognizes that unequal access to high-quality summer programming is a solvable problem. Change Summer provides students from low-income communities with a summer experience that increases independence, curiosity, confidence, and responsibility.
Read our Strategic Plan to find out how we are working to provide more low-income students with summer opportunities.
100% of families feel Camp Uncommon will benefit their child and recommend Camp Uncommon to other Uncommon parents.
99% of campers recommend Camp Uncommon to their friends
97% of staff feel that Camp Uncommon accomplishes its goal of developing campers' independence, responsibility, confidence, and curiosity.
"You expect to make friends, but instead you make a family at Camp Uncommon."
- Camp Uncommon camper
"Thank you for recognizing that students in our neighborhoods need and deserve opportunities like these. Being away from home should not begin at college - this is a step in the right direction in building independent, thoughtful, and adventurous scholars!"
- Parent of a Camp Uncommon camper
Uncommon Schools' mission is to close the achievement gap and prepare low-income students to graduate from college. In order to accomplish that mission, they believe it is critical that their scholars have the necessary social, emotional, and non-cognitive skills to get to and through college. That was the main impetus for founding Camp Uncommon. Camp Uncommon provides an opportunity for Uncommon elementary- and middle-school-aged campers to build a tight-knit community in a safe setting that allows for exploration, learning, and fun. The ultimate goal is to provide an enjoyable, exciting summer experience that motivates campers to approach the future with curiosity, responsibility, independence, and self-confidence, which are essential to college and life success.
Programs & Activities
Each camp's program reflects the values of the partner charter school management organization and includes Discovery, a variety of activities that focus on developing campers' social and emotional skills, as well as these other essential programs and activities: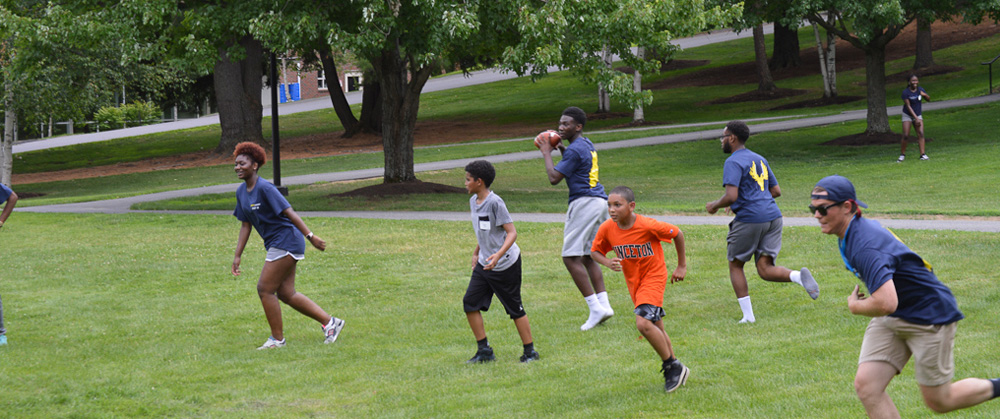 "This was very much a life-changing experience. I hope I was able to make a difference in many young people's lives - we definitely changed summer!"
- Camp Uncommon staff member
"I have learned so much more about myself and Camp Uncommon has helped me change my attitude and personality."
- Camp Uncommon camper
Josh Phillips, Founder and CEO
Josh attended Camp Naticook in New Hampshire as a child and worked as the Head Boys Counselor at Camp Laurel in Maine for several summers. He founded Camp Uncommon in 2016 and Change Summer in 2018. Josh is also a Senior Advisor at Uncommon Schools. Formerly, he served as Uncommon's Chief Operating Officer, Managing Director of Rochester and Troy schools, and Chief of Innovation and School Operations. He was previously the Co-Director of Roxbury Preparatory Charter School in Boston. In 2007, Roxbury Prep's 8th graders had the highest math MCAS scores in the entire state of Massachusetts. Prior to leadership at Roxbury Prep, Josh served as the Enrichment Coordinator and sixth grade World History teacher. He was also a history teacher-intern at the John D. O'Bryant School of Math and Science while earning an EdM in Teaching and Curriculum from Harvard University. Josh received his B.A. in political science from Colgate University and his M.A. in political science from the University of California at Santa Barbara. He is a Pahara Aspen Fellow and currently serves on the Boards of Trustees of the American Camp Association of NY/NJ and Rochester Prep Charter School.
Mike Callahan, Director of Camp Uncommon
Mike is a proud husband and father as well as a musician, champion of lawn games, and holder of the highest batting average in the history of Camp Uncommon's Tennis Baseball League. He earned a Bachelor's in Social Work from Rutgers University and a Master's in Social Work from NYU. Mike's camp career started as a camper at Camp Kingsley Pines, continued as a camp counselor at the Montclair YMCA Day Camp, and later as Assistant Director of Camp Sunshine at the Westfield YMCA. Next, he helped to found the Better Days Foundation to serve families who lost a parent or loved one on 9/11/01. He also served as the Assistant Director of Camp Better Days for 10 years. In 2013, Mike joined Uncommon Schools as a school Social Worker at North Star Academy's West Side Park Campus. In 2016, Mike co-founded Camp Uncommon. He is currently a member of the American Camp Association of NY/NJ Tri-State Conference Committee.
Dani Ackerman, Special Assistant to the CEO
Dani has spent almost her whole life at camp. Her many years as a camper began in 1987 at age five at Elmwood Day Camp. She then moved on to resident camp, at Echo Lake. She spent five summers there before returning to Elmwood as a staff member. She had many roles including group counselor, Division Head and bus driver! After graduating from Union College with a Bachelor's Degree in Psychology, Dani taught at Windward, a private school for children with language based learning disabilities. After completing her Master's Degree in Education at Mercy College, Dani joined Woodmont Day Camp full-time. She spent three years as its staffing director. She then returned to Elmwood and became the Associate Director and Staffing Director for seven years. She is an active volunteer with the American Camp Association and Project Morry. She loves traveling, staying active through Soul Cycle and outdoor adventure and is passionate about her work with children.
Samantha Tweedy
Chief Partnership and Impact Officer, Robin Hood Foundation
Sam Borek
Owner, Woodmont Day Camp
Evan Rudall
Partner, Attuned Education Partners
Change Summer - Enriching Summer Experiences for Low-Income Students
Careers
Please check back soon to learn more about available staff positions at Camp Uncommon for summer 2019 and Change Summer career opportunities!
Support
Make it possible for low-income students to become more independent, confident, responsible and curious through an enriching summer experience.